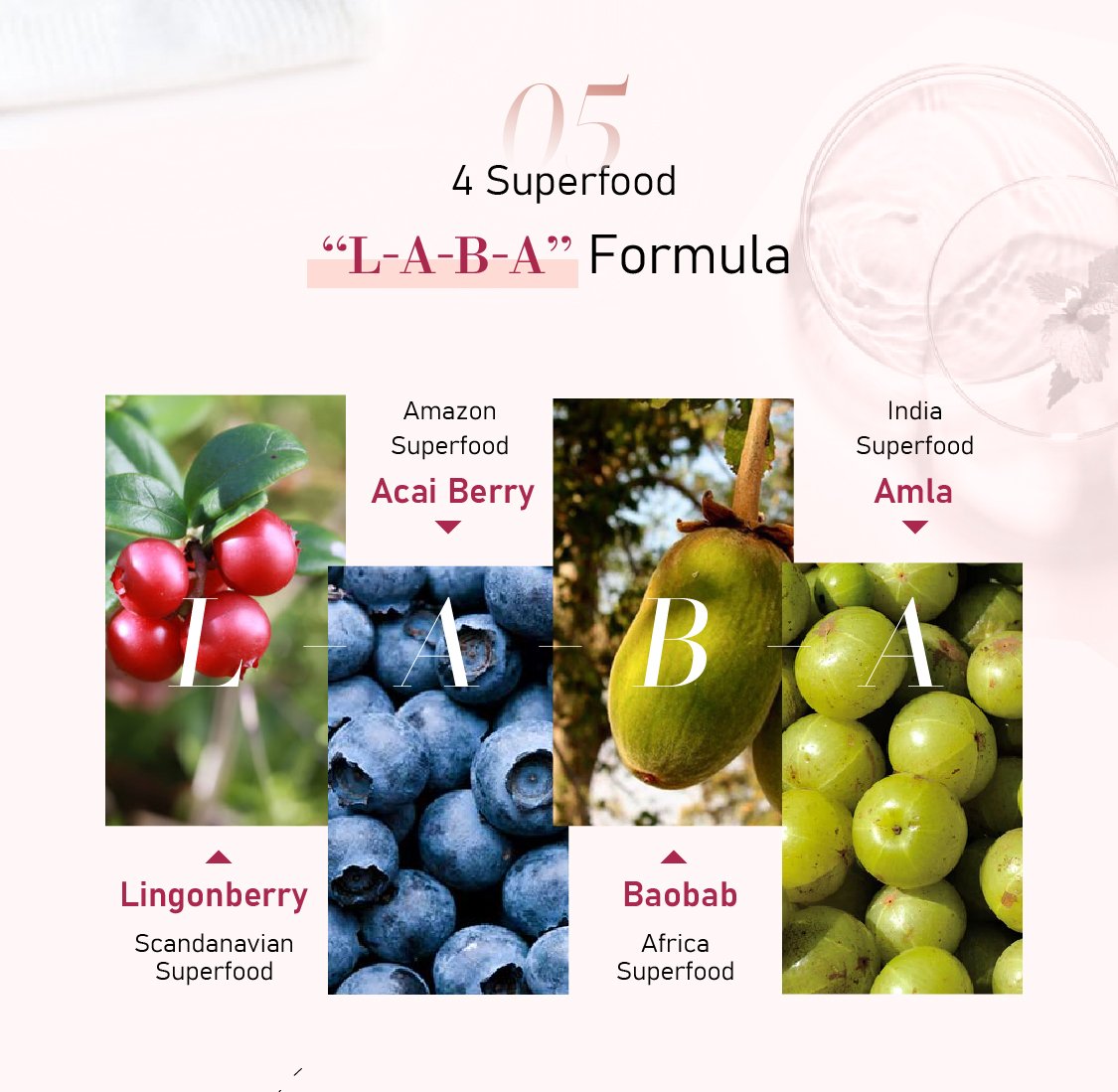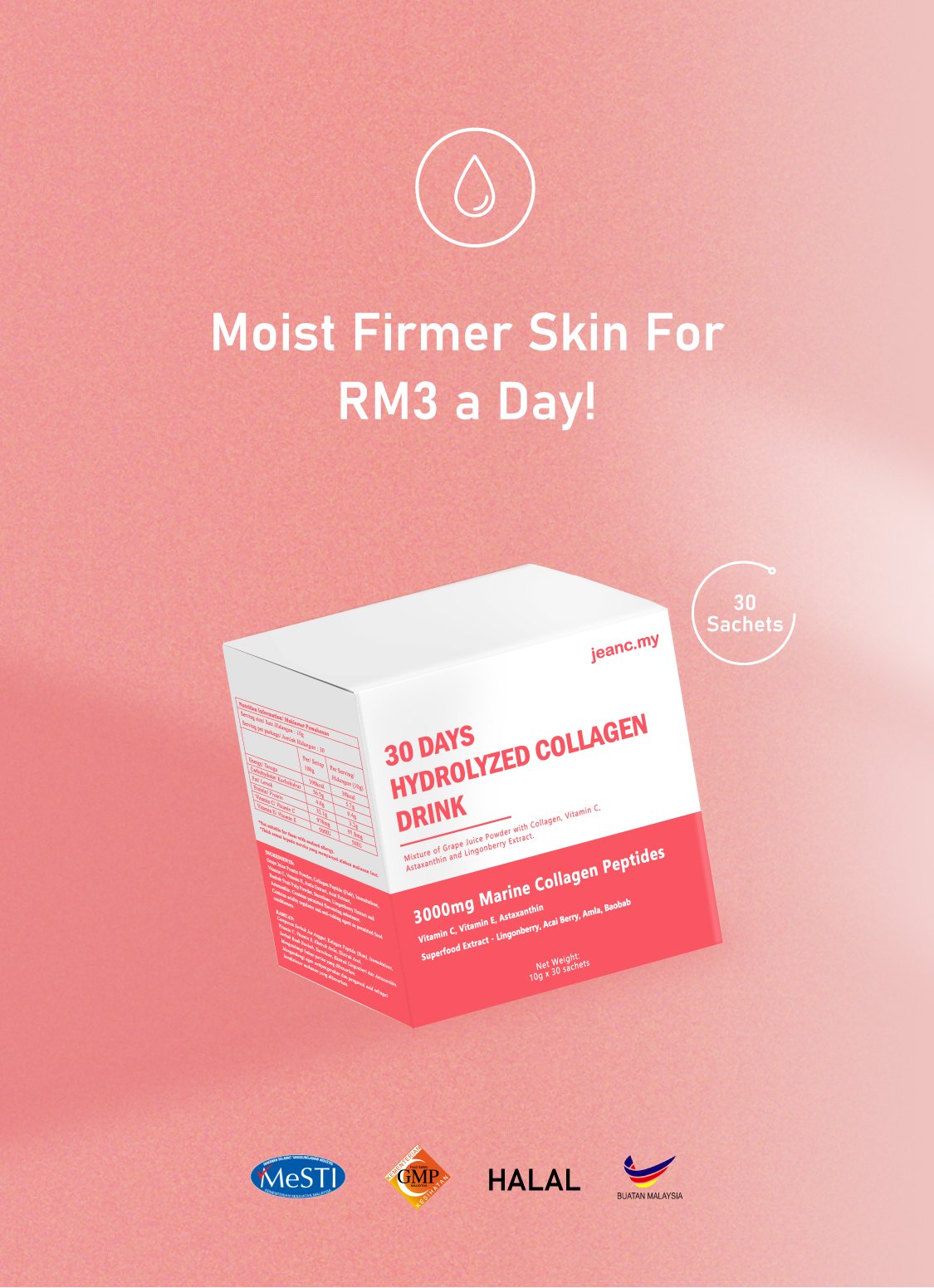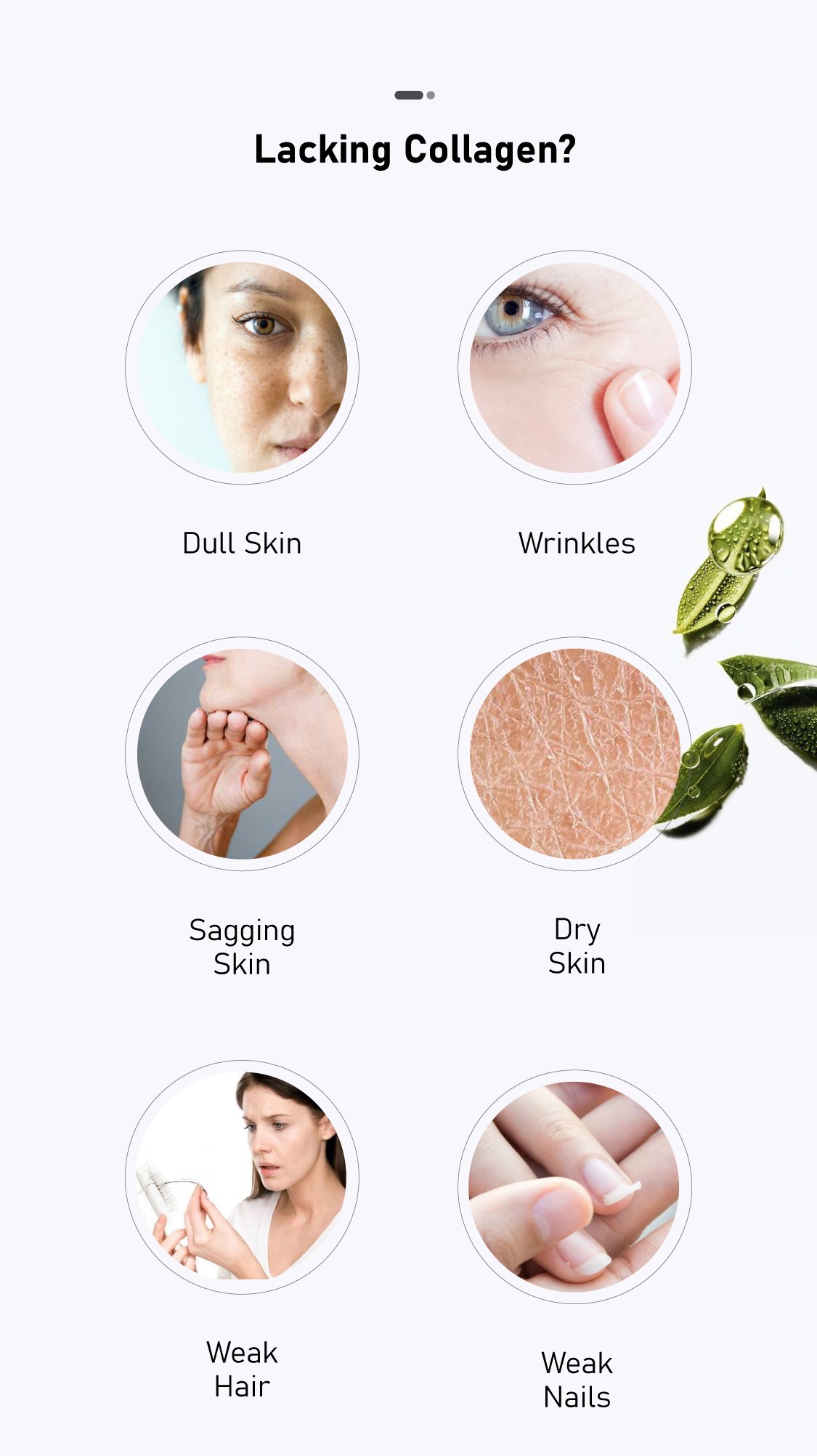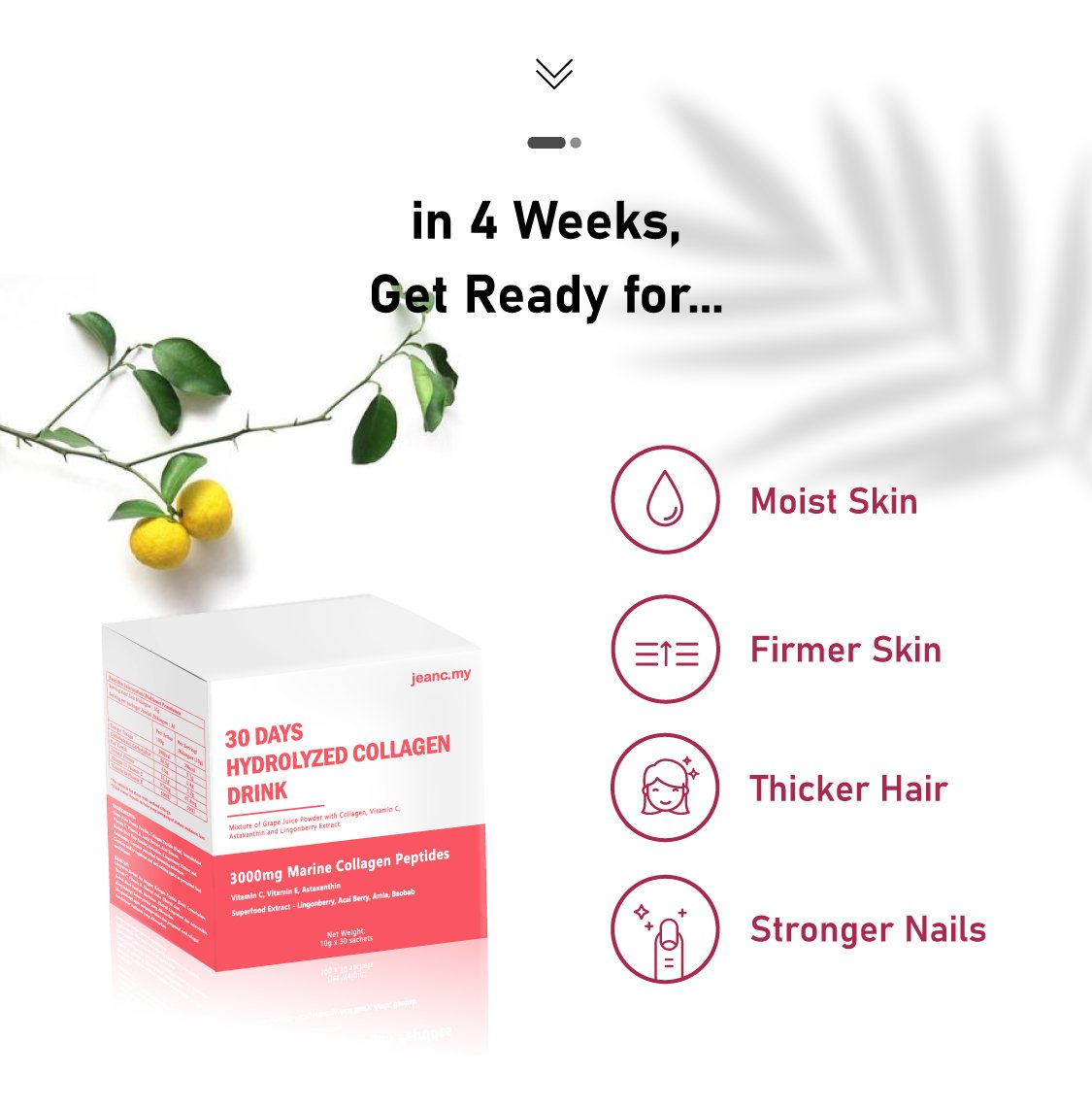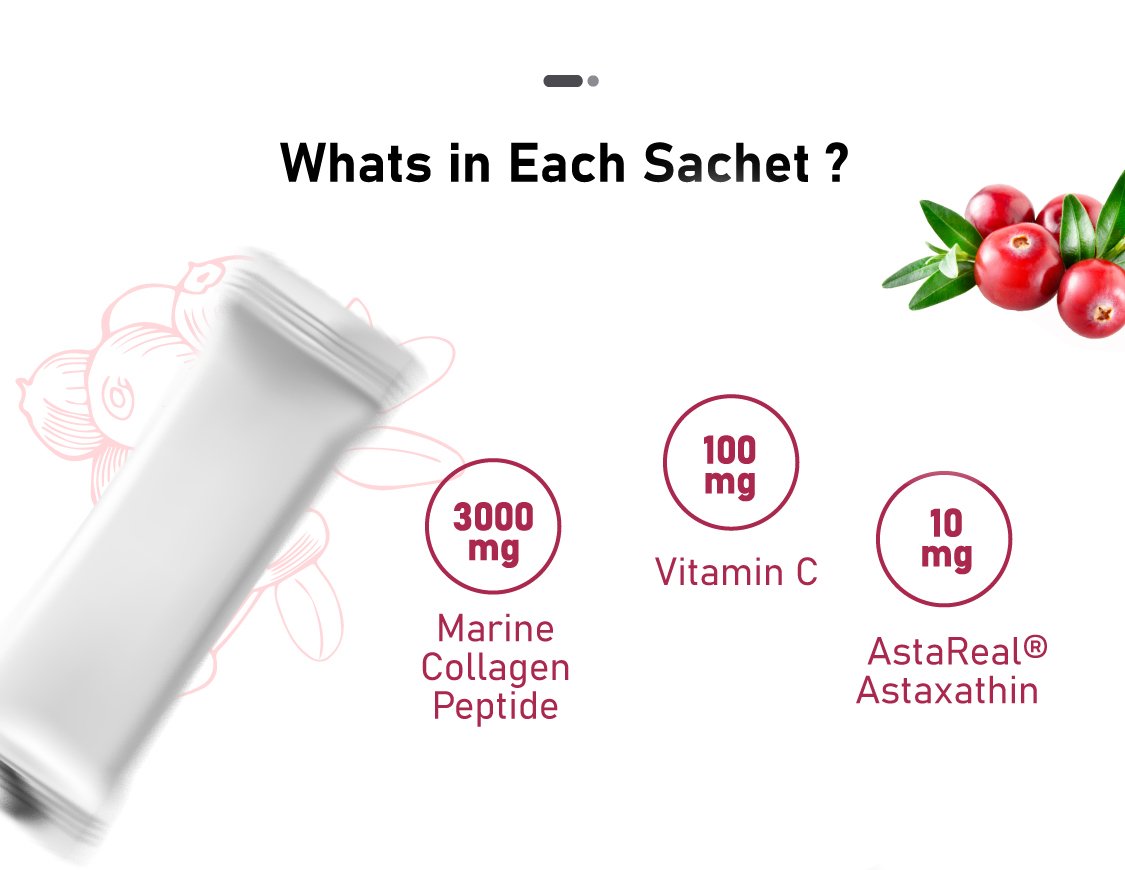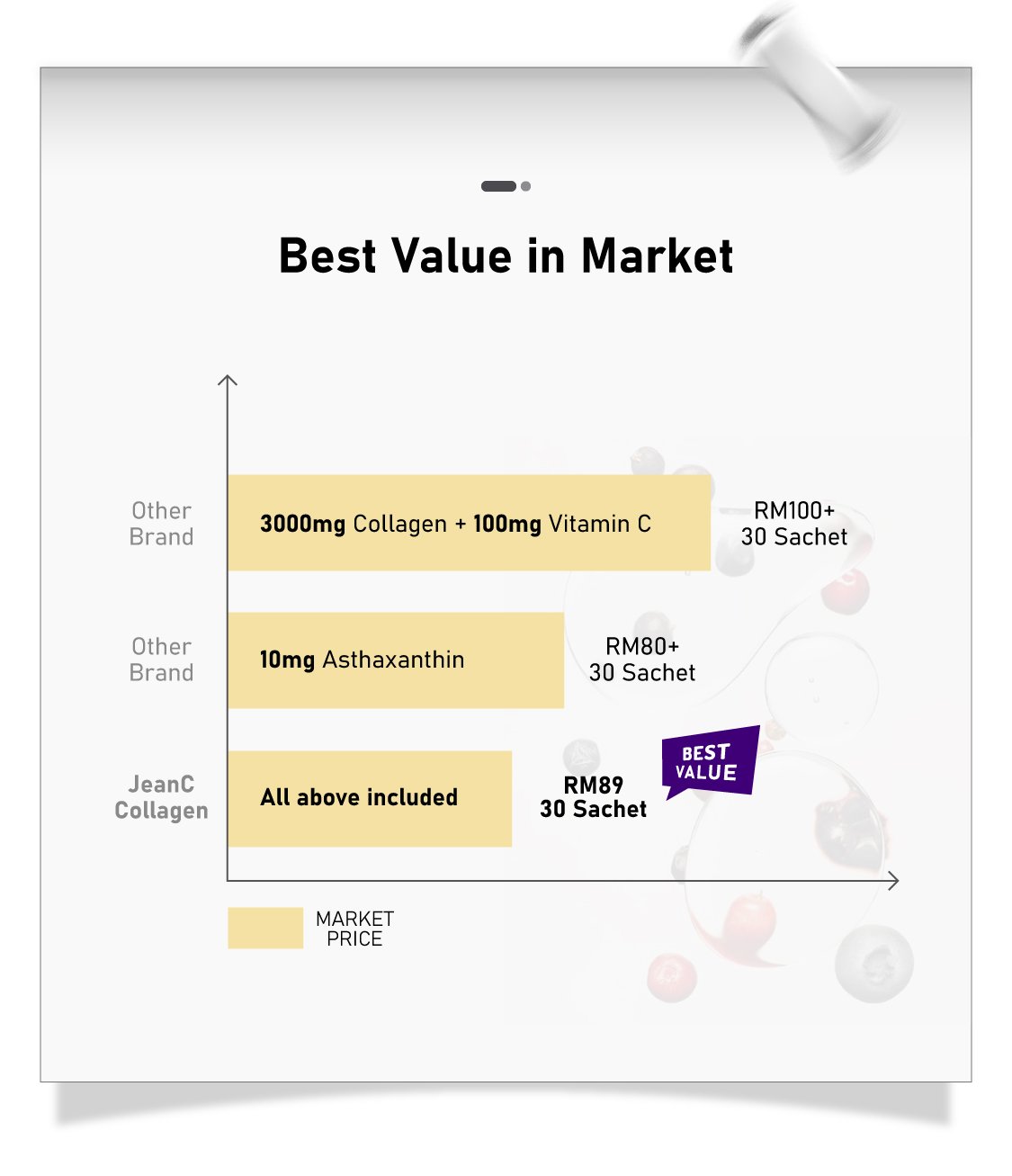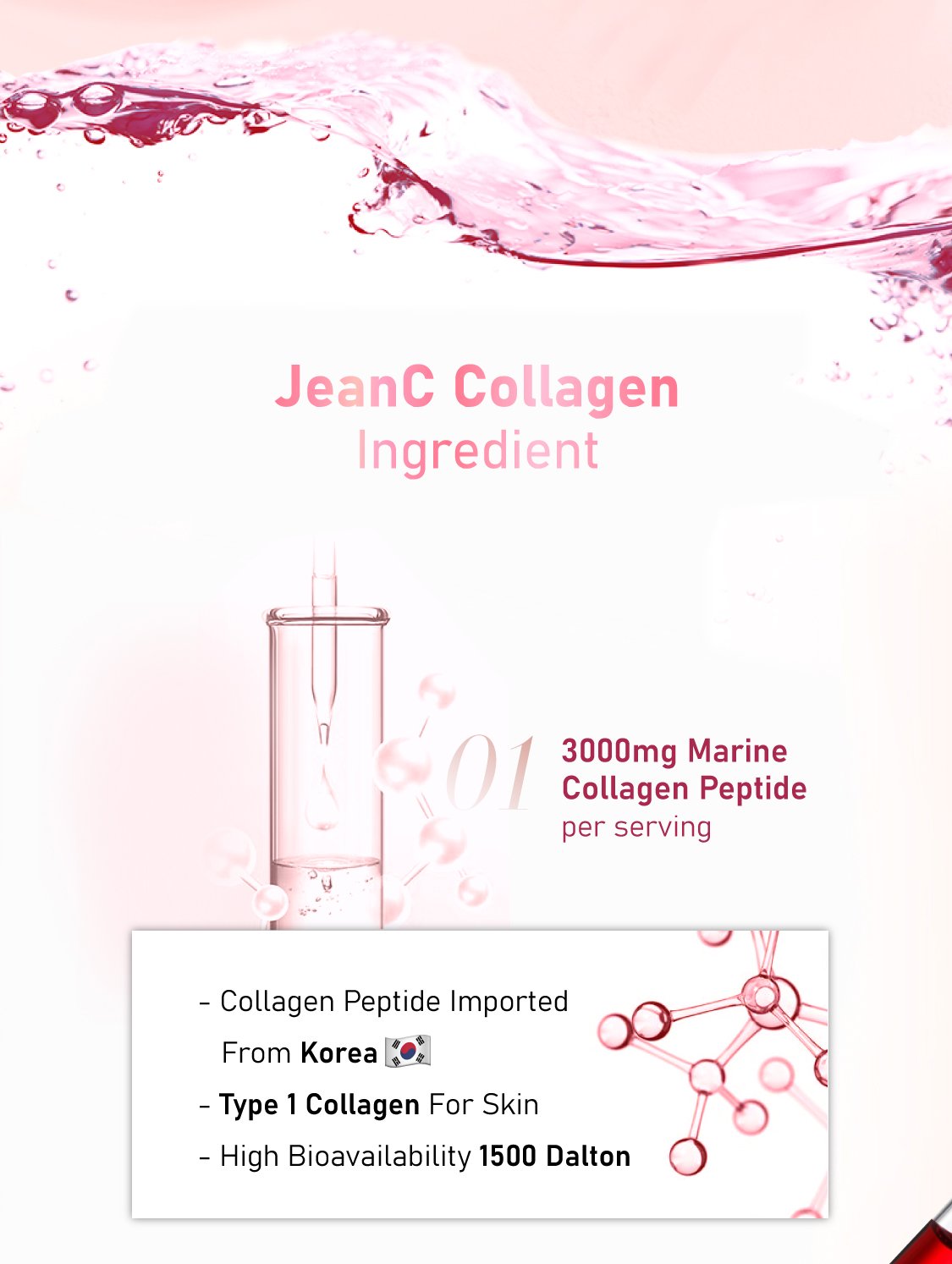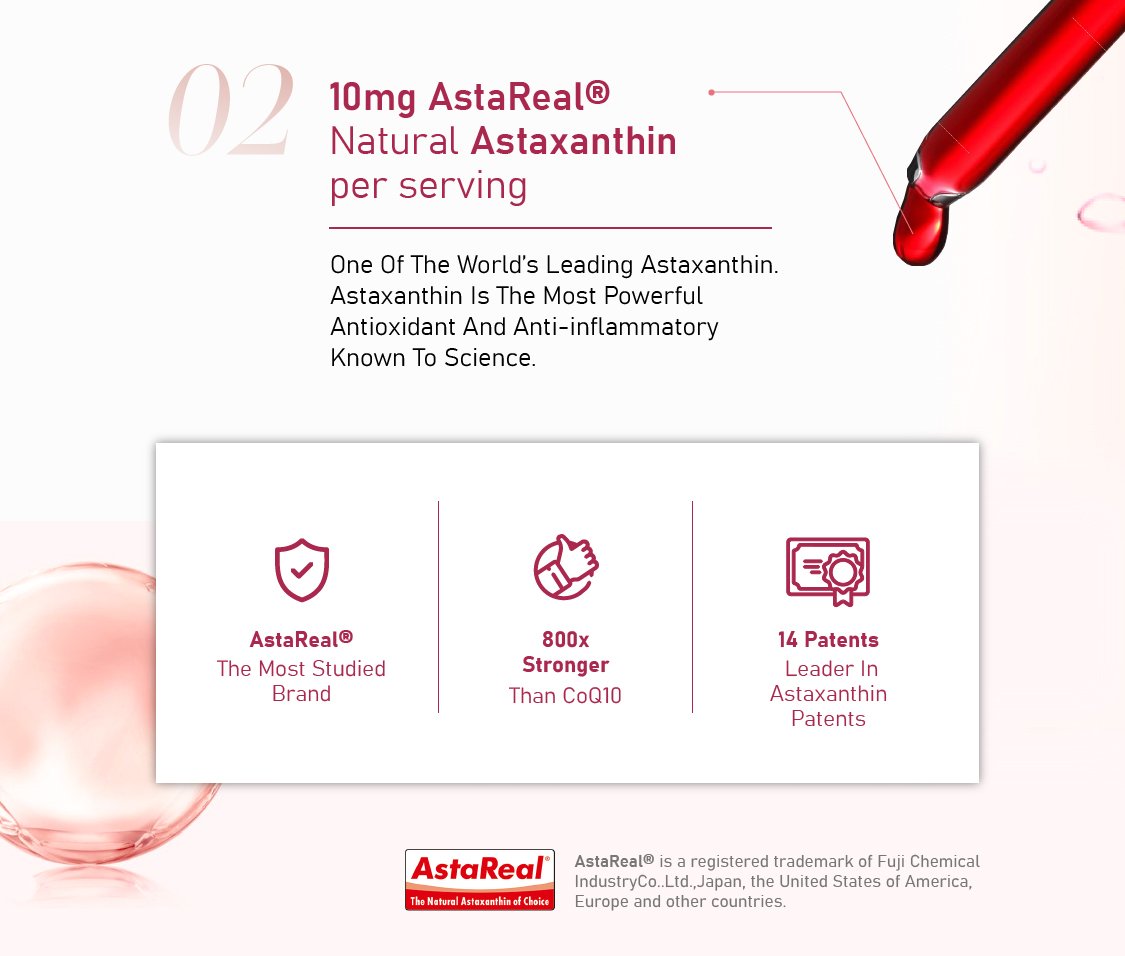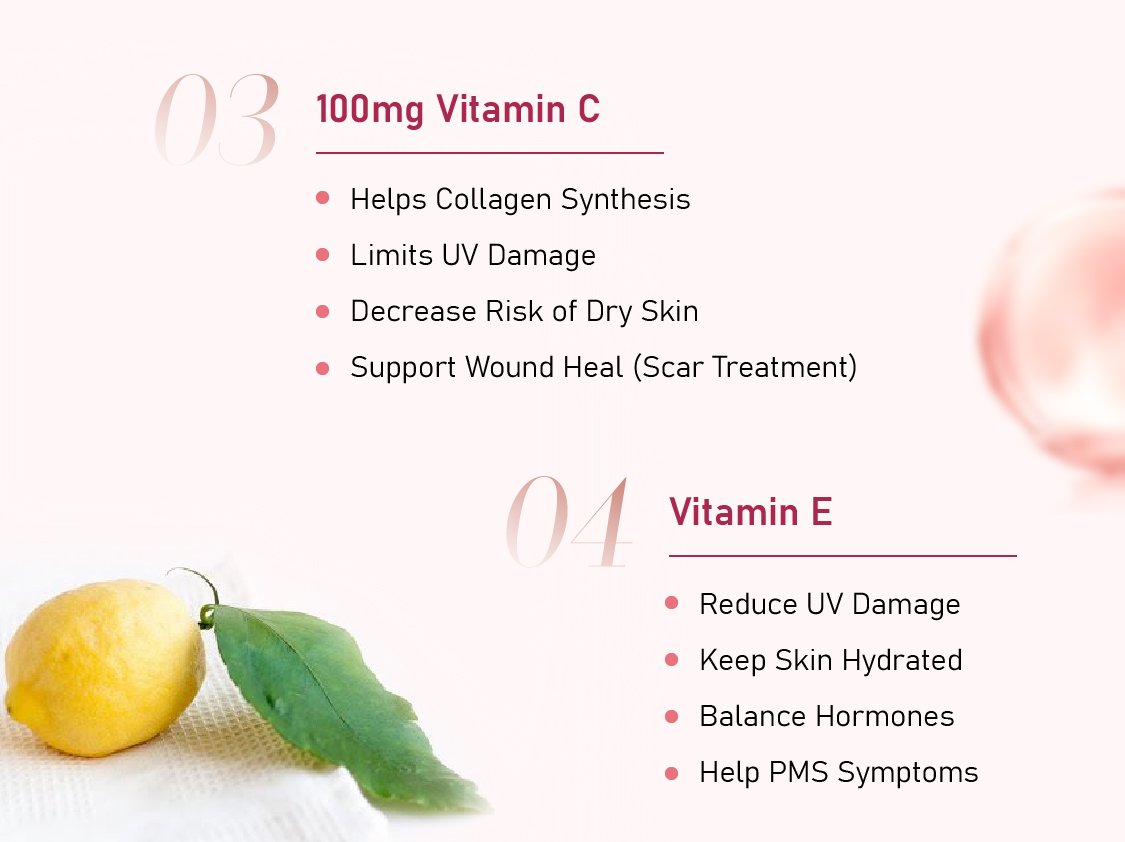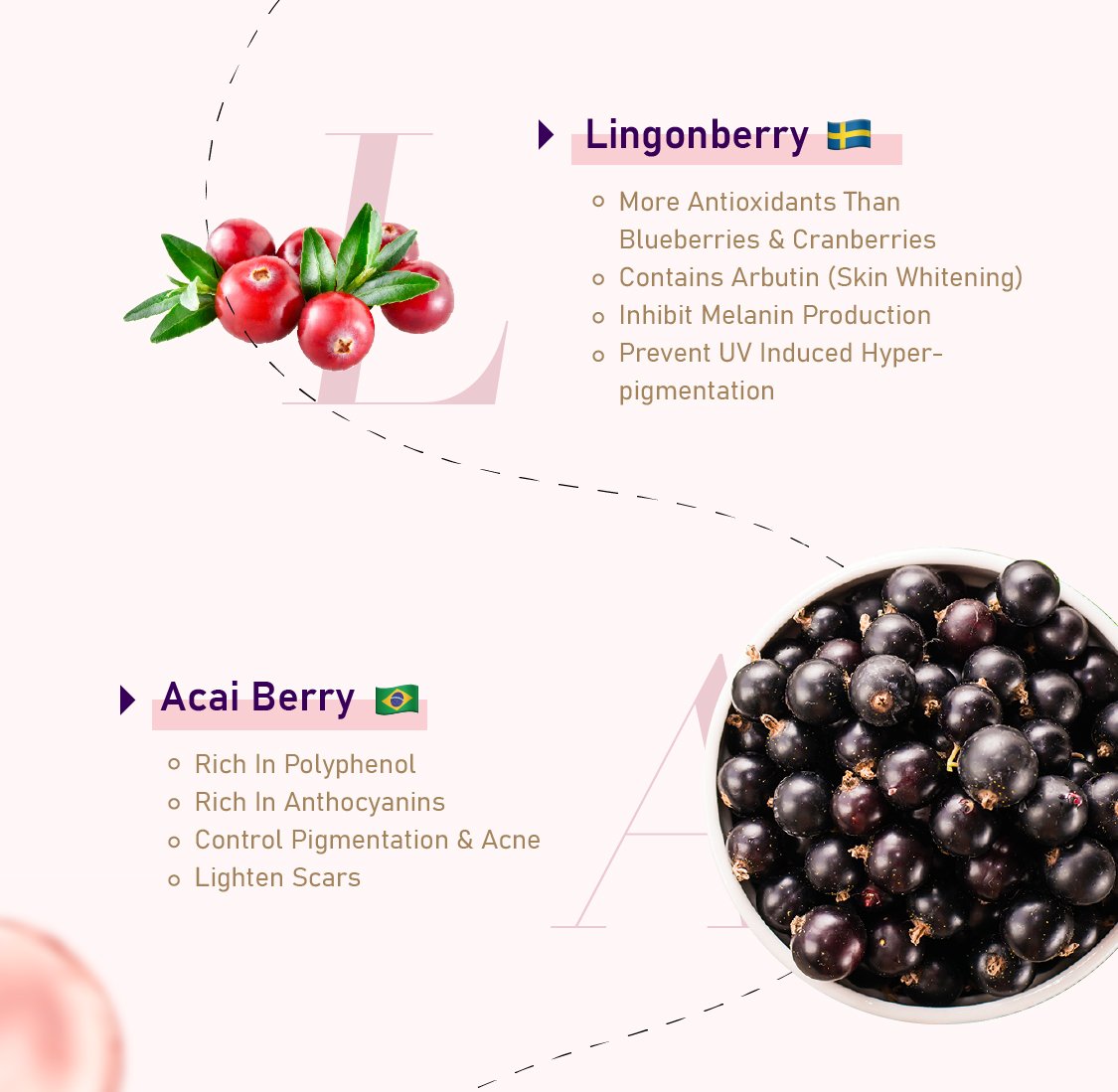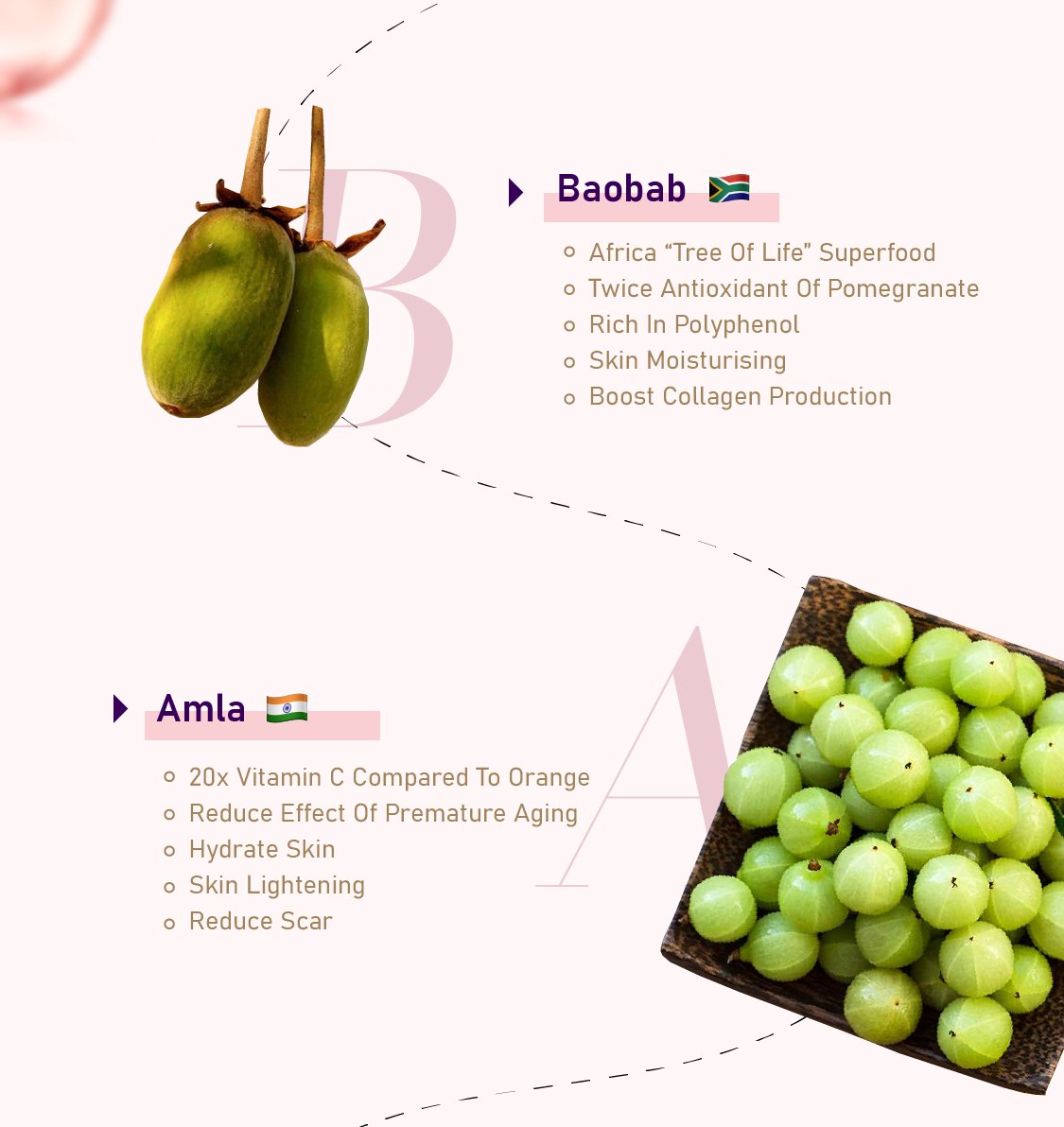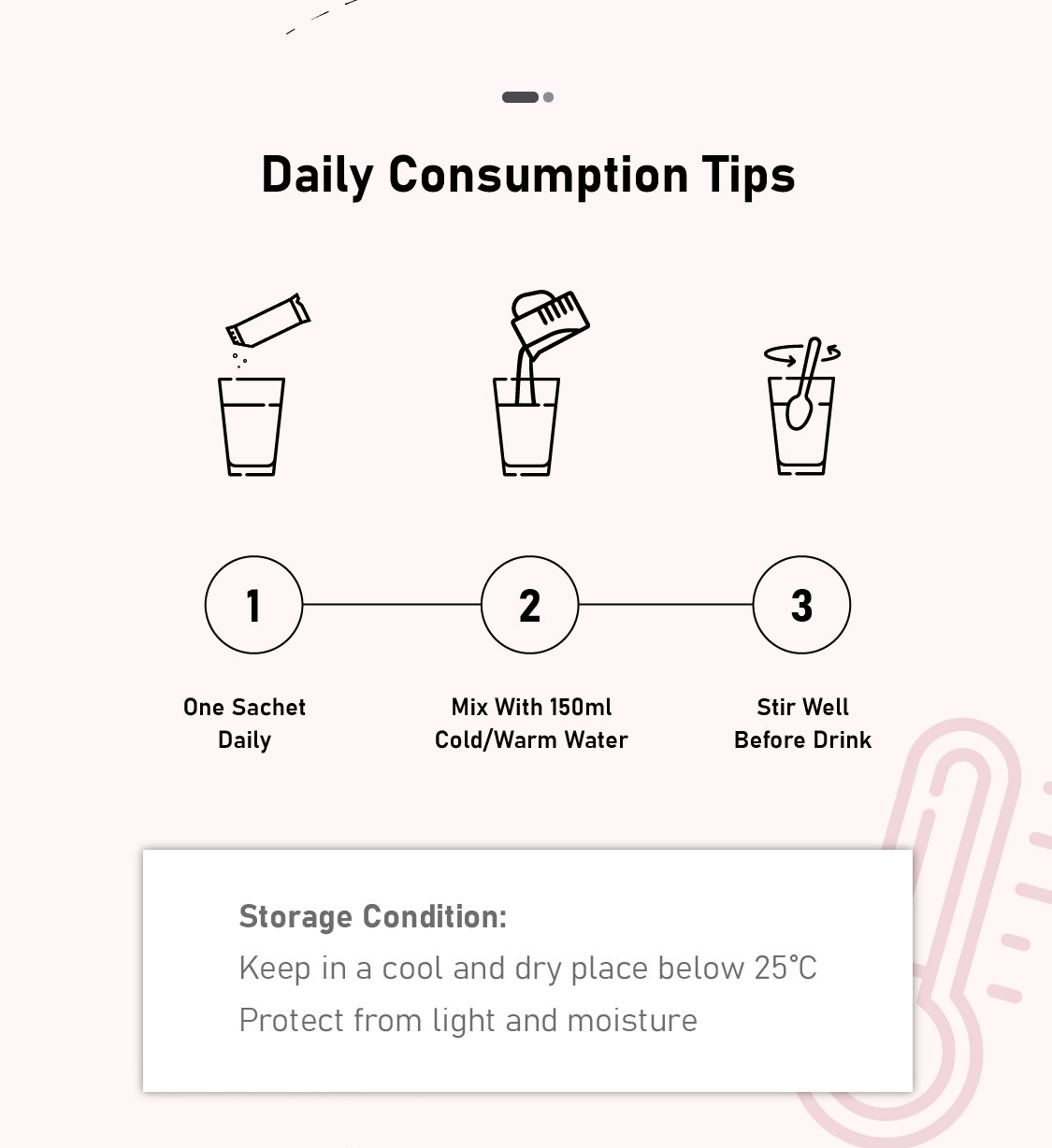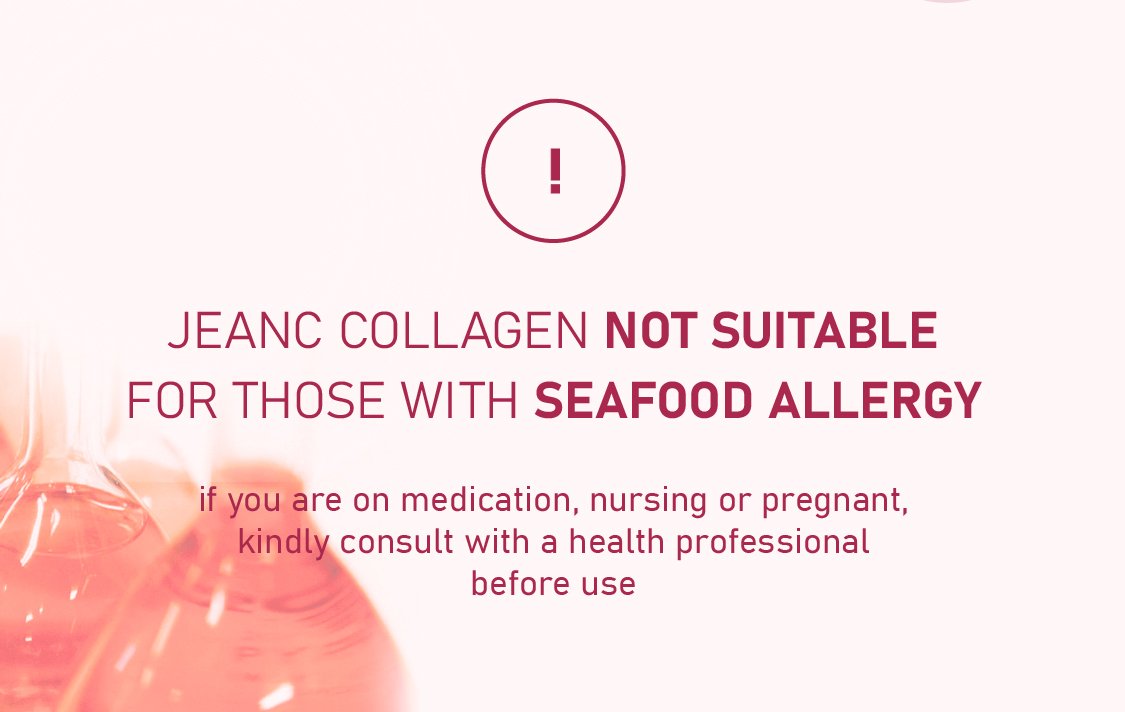 Get Moist Firmer Skin For Only RM3 A Day! 🥰️

Compared to foods, supplements is a cheaper and more convenient way of getting the nutrients needed.

JeanC 30 Days Hydrolyzed Collagen Drink + Astaxanthin is an affordable way to look & stay young.

Each serving contains:
3000mg Marine Collagen Peptides
100mg Vitamin C
10mg AstaReal Astaxanthin

In 4 weeks, get ready for:
Moist Skin
Firmer Skin
Thicker Hair
Stronger Nails

JeanC 30 Days Hydrolyzed Collagen Drink + Astaxanthin is a Malaysian product that is Halal with GMP & Mesti. Our product is also gluten free and GMO free.

Full Ingredients:
Grape Juice Premix Powder, Collagen Peptides (Fish), Isomaltulose, Vitamin C, Vitamin E, Amla Extract, Acai Extract, Baobab Fruit Pulp Powder, Sucralose, Lingonberry Extract and Astaxanthin


FAQ (Frequenty Answered Question)
1. How to use? When to drink? Before or after meal?
Mix with 150ml warm/cold water.
Can be taken anytime of the day whenever convenient.
Most important is to drink one sachet everyday!
2. How long does it take to see the results?
Most of our users see improvement in their skin in 30 days as long as you drink everyday. Best results seen in 3 months.
3. Where is it made from?
Collagen is sourced from Korea. Product is made in Malaysia by Halal factory with GMP & Mesti certification.
Ingredients used are sourced around the world.
4. Are there any side effects?
Each batch of our product is tested free of heavy metal and contaminants before selling.
Our collagen is made from fish and therefore is not suitable for those with seafood allergy
5. I'm on my period. Can I drink?
Yes it will not be affected.
6. Can I take JeanC Collagen while pregnant or nursing?
If you are pregnant or nursing, please consult your doctor before using this product.
7. What about diabetes, high blood pressure, tumor, etc ?
If you are taking medication, or have an existing or severe medical condition, please consult with your doctor before using this product.
Disclaimer: Effect may vary based on the individual.
---
Dapatkan Moist Firmer Skin Hanya RM3 A Day! 🥰️

Berbanding dengan makanan, suplemen adalah cara yang lebih murah dan lebih mudah untuk mendapatkan nutrien yang diperlukan.

JeanC 30 Days Hydrolyzed Collagen Drink + Astaxanthin adalah cara yang berpatutan untuk kelihatan & tetap muda.

Setiap hidangan mengandungi:
3000mg Marine Collagen Peptides
100mg Vitamin C
10mg AstaReal Astaxanthin

Dalam minggu 4, bersiap sedia untuk:
Kulit lembap
Kuat Kulit
Rambut tebal
Kuku Lebih Kuat


JeanC 30 Days Hydrolyzed Collagen Drink + Astaxanthin adalah produk Malaysia iaitu Halal dengan GMP & Mesti. Produk kami juga bebas gluten dan bebas GMO.

Bahan-bahan penuh:
Serbuk Serbuk Premix Juice, Kolagen Peptida (Ikan), Isomaltulosa, Vitamin C, Vitamin E, Ekstrak Amla, Ekstrak Acai, Serbuk Serbuk Bawang Baobab, Sucralose, Lingonberry Extract dan Astaxanthin

Soalan Lazim (Frequently Answered Question)
1. Bagaimana nak guna? Bila hendak minum? Sebelum atau selepas makan?
Campurkan dengan 150ml air suam / sejuk.
Boleh diambil pada bila-bila masa setiap hari dengan mudah.
Paling penting adalah minum satu paket setiap hari!
Berapa lama sebelum saya dapat lihat kesan di kulit?
Kebanyakan pengguna kami melihat peningkatan dalam kulit mereka dalam tempoh 30 hari selagi anda minum setiap hari. Keputusan terbaik dilihat dalam 3 bulan.
3. Di manakah ia dibuat?
Kolagen berasal dari Korea. Produk dibuat di Malaysia oleh kilang Halal dengan pensijilan GMP & Mesti.
Bahan yang digunakan adalah sumber di seluruh dunia.
Ada sebarang kesan sampingan?
Setiap kelompok produk kami diuji bebas daripada logam berat dan bahan cemar sebelum dijual.
Kolagen kami dibuat dari ikan dan oleh itu tidak sesuai untuk mereka yang mengalami alergi makanan laut
5. Saya dalam tempoh saya. Bolehkah saya minum?
Ya, ia tidak akan terjejas.
Boleh saya ambil JeanC Collagen semasa mengandung atau menyusu?
Sekiranya anda hamil atau menyusukan, sila dapatkan nasihat doktor anda sebelum menggunakan produk ini.
7. Bagaimana pula dengan diabetes, tekanan darah tinggi, tumor, dan sebagainya?
Jika anda mengambil ubat, atau mempunyai keadaan perubatan yang sedia ada atau teruk, sila berunding dengan doktor anda sebelum menggunakan produk ini.
Penafian: Kesan mungkin berbeza mengikut individu.