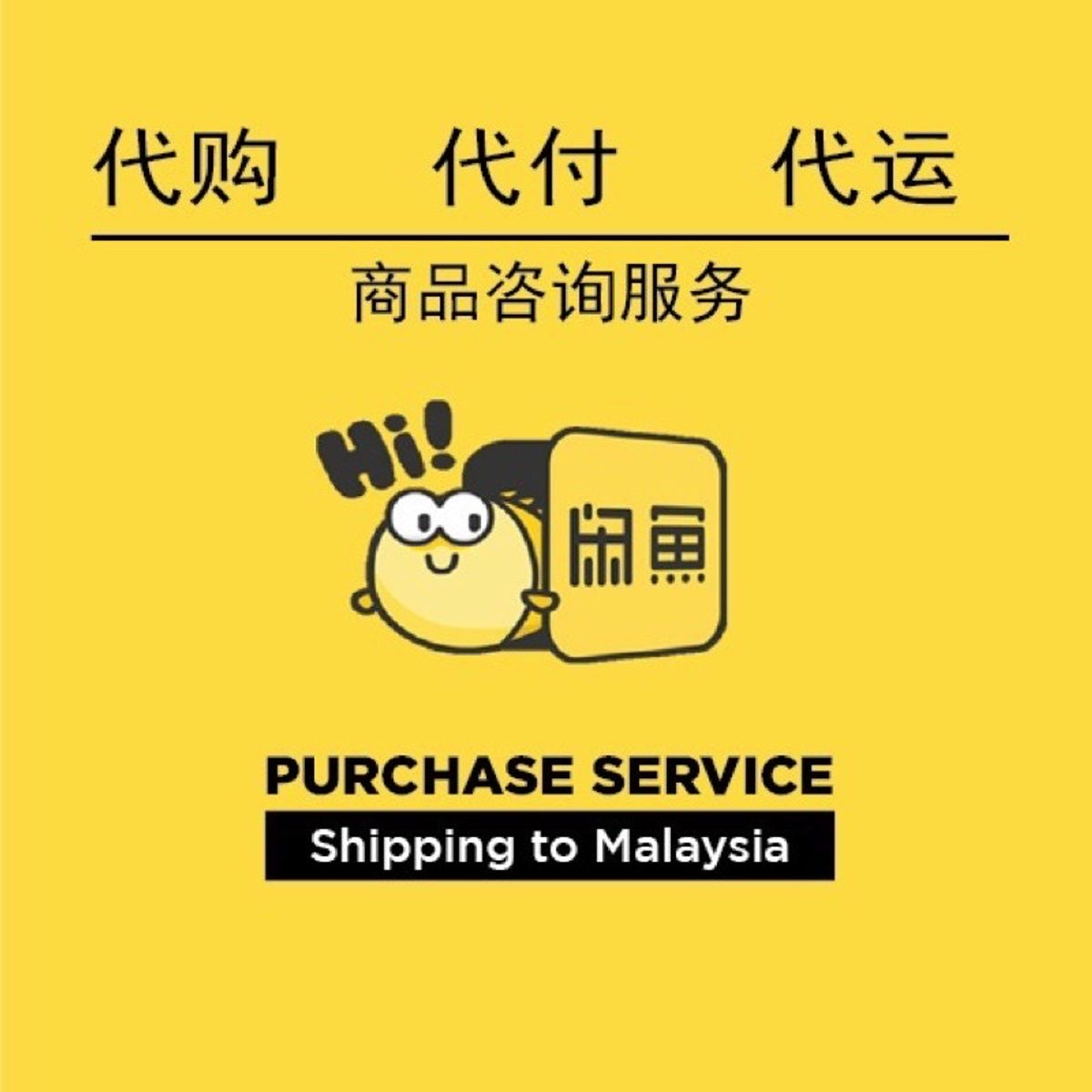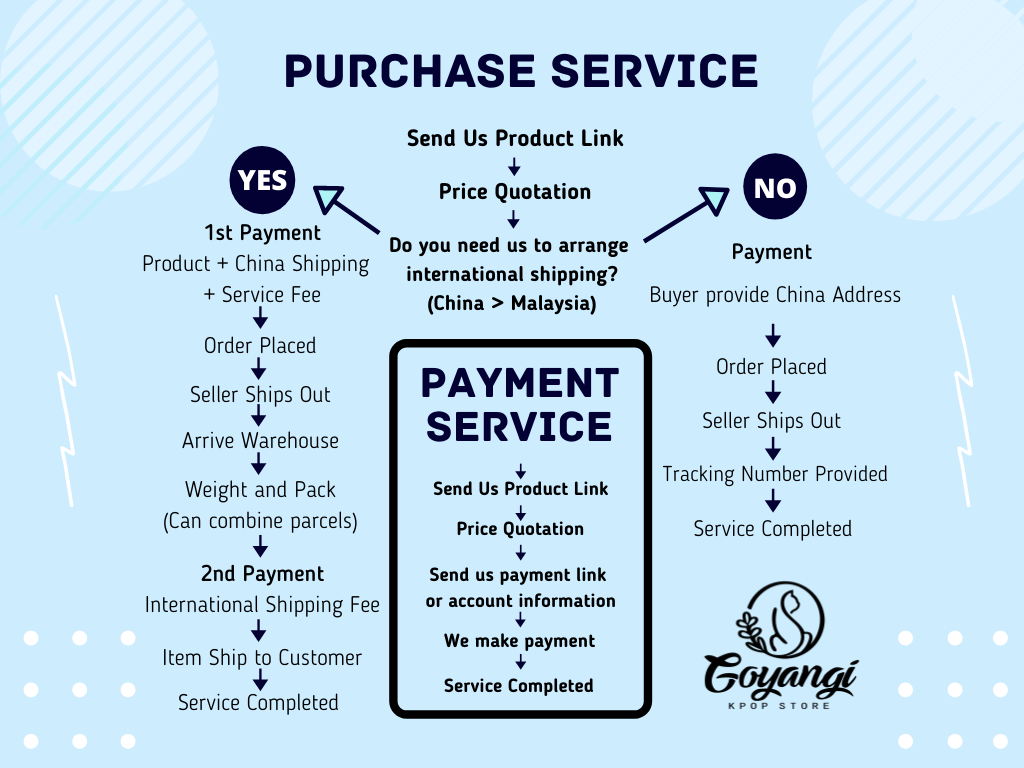 Available Xianyu, Weidian, JD, Taobao, Tmall, Owhat, Pinduoduo, 1688, dewu
Other platform please inquiry upon.
XIANYU PURCHASE SERVICE FEE
Our service includes free consultations.
We can help to ask seller questions before purchase.
Service Fee Per Order (One link One order)
100RMB and below, RM5
101RMB above, 8% of the total amount
500RMB above, 5% of the total amount
800RMB above, 3% of the total amount
1000RMB above chat for special rate
Try Me ! Click Here To Calculate Price!
FAQ
Q: Same seller, purchase multiple items, can I order together?
A: Yes, we can ask seller change the total pricing and calculate the fee base on the final price. Seller then ship all items in one parcel.
Q: I want to purchase from different seller, total amount is less than 100RMB, do I pay only RM5 service fee?
A: Each unique link need to be order and make payment separately. Order amount is base on per order, can't be combine. For example, 3 links, 3 times payments, therefore our service fee will be charge as 3 orders.
Q: Do I get refunds if the item I purchased is out of stock or seller cancel order?
A: Yes, full refund will be given including the service fee paid.
Rate of 1.50 is for reference, please chat to obtain latest currency rate.
Once the buyer places an order and pays, our shop will not accept refunds/returns, etc.
No refunds, exchanges or return are accepted. Please think twice before buying. We do not take responsibility for any seller/shop fraud, quality, color difference or damage to the item, so please choose a reliable and trusted seller/shop carefully. You can refer to the seller's credit by checking their rating.
Please think twice before buying. Thanks.

PAYMENT SERVICE
Suitable for customer that has own app's account.
RM3 per order
only help pay using payment link or transfer account
or we login your account make payment
do not help to contact seller or fill up order details
not available for XIANYU
OTHER APP PURCHASE SERVICE
Suitable for customer that do not have app's account
We use our account to purchase and follow up order for customer.
Price from RM5 onwards. Please chat for more information.
INTERNATIONAL SHIPPING FEE (OPTIONAL)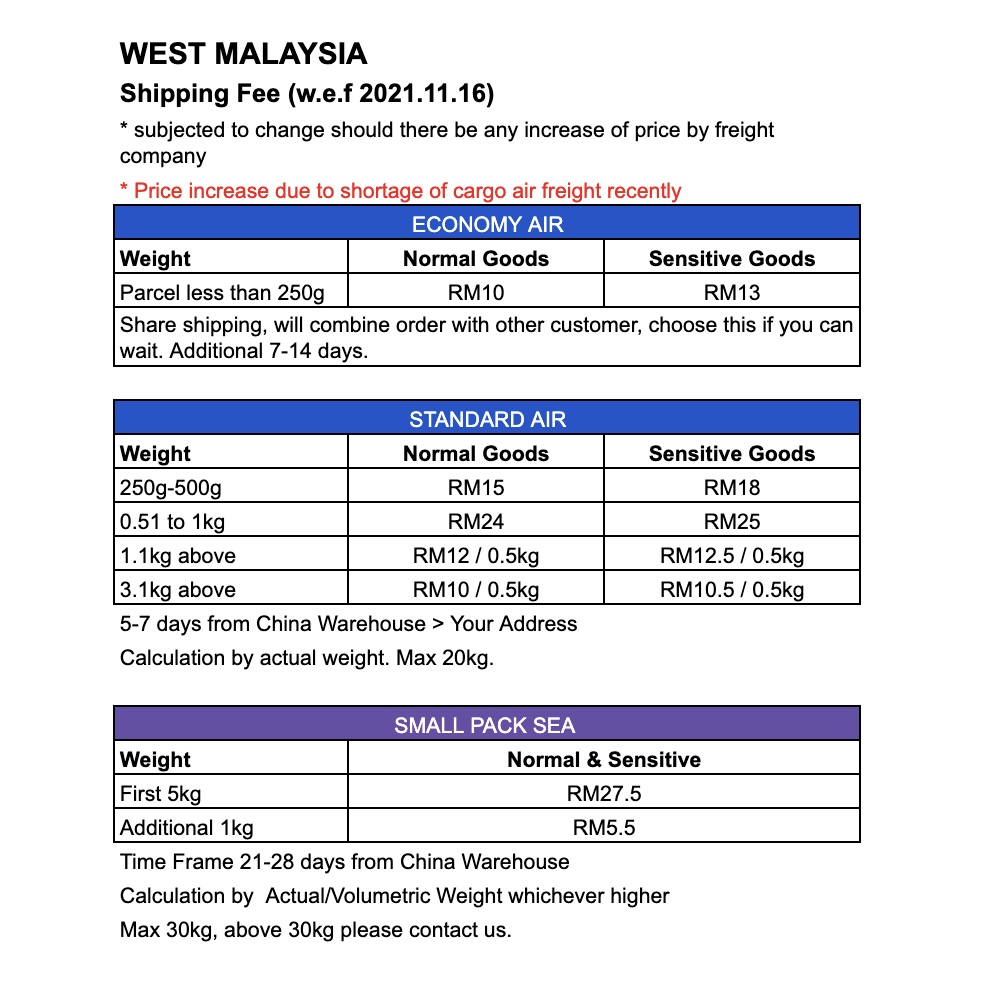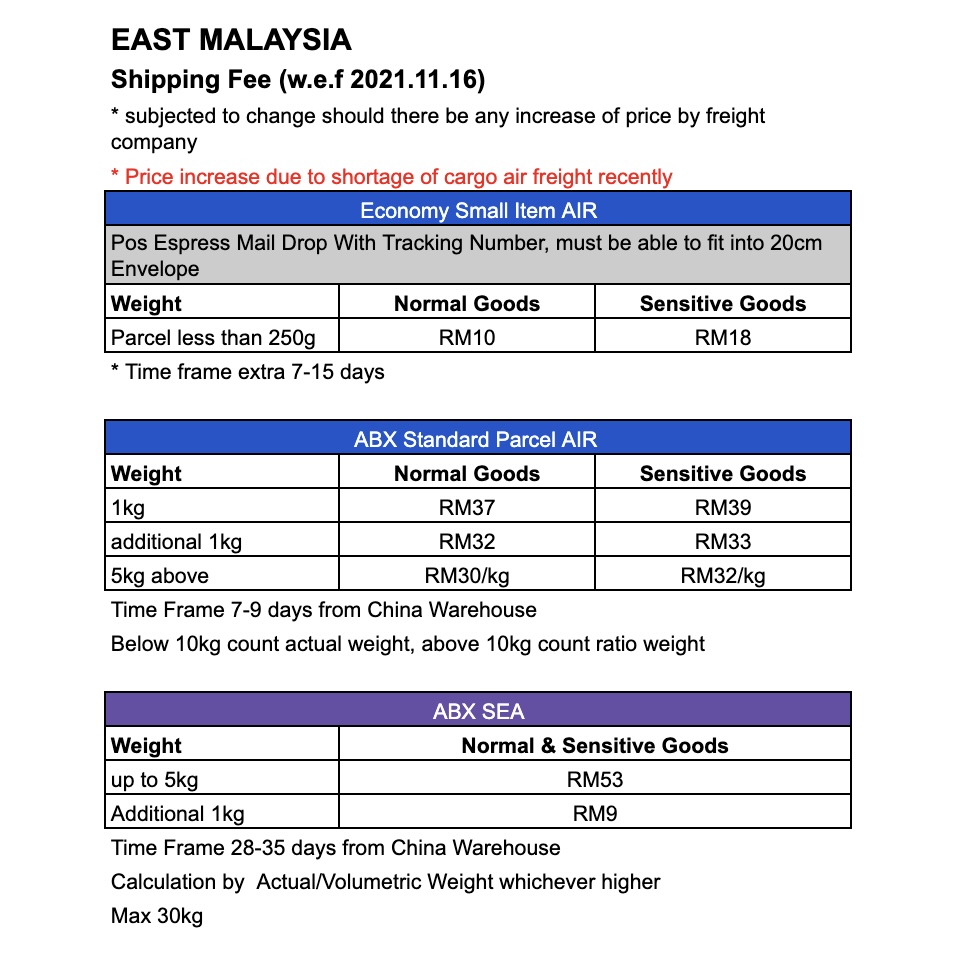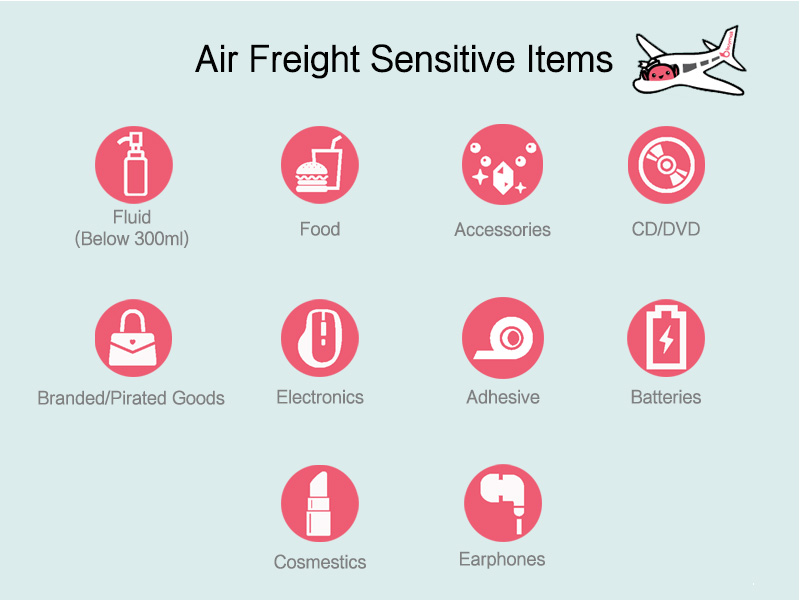 Any well-known brand imitation goods, liquids, powders and food are sensitive goods.
Beauty products, cosmetics related drugs, with battery, magnet products, CD DVD discs, sex toys are also sensitive.
Those which are not listed here do not guarantee that they are not sensitive items, if you have any questions, please consult us.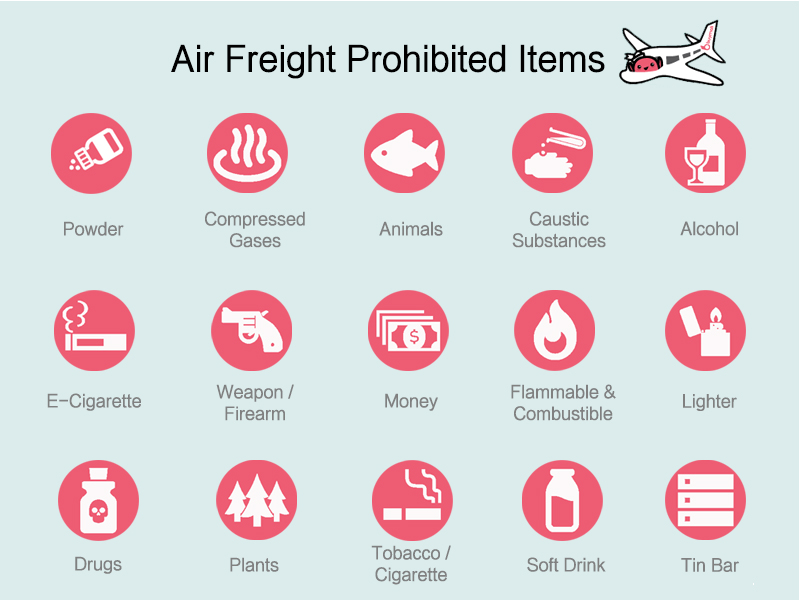 Note: All shipping are bound with T&C of the respective company. Any lost of parcel or damages are to refer to shipping company's own policy. If you need more information or add insurance cover please contact us.

Other additional service and fees.
1. Over length RM95/piece
For item more than 1.5m

2. Over weight RM95/piece
Maximum 25kg per parcel for air shipping, sea shipping no limit

3. Bubble wrapping RM5/piece

4. Parcel inspection RM15
Simple photo taking and electronic test

Standard Compensation Rate
Maximum 5x of shipping fee if did not purchase insurance (max RM480)
Payment Method
Online banking / TNG / GrabPay / Shopee Transfer

Shopee Order extra 6% transaction fee, buyer need confirm order in system first to release payment.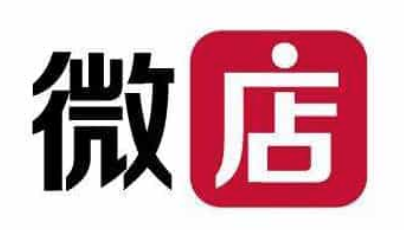 WEIDIAN INFO ⚠️

If you are buying from unofficial fanmade seller, please read the following.
Additional RM3 for order follow up fee.
(including remind and assist buyer to check on shipping status, provide order details)
Some fanmade items requires second payment, please take note.
Depending on seller, may need to join QQ or Wechat group to follow up order status and tracking number.
Please make the arrangement yourself, or contact us for account rental.

If you don't understand Chinese, please reconfirm with Google Translate or ask us.
Kindly please ensure you understand the seller's TnC before you place order.

We will not assist to follow up with seller via QQ / Wechat platform. We can only drop a PM via Weidian APP to seller. If you unable to access these platform, contact us.

We are not responsible for any miscommunication between buyer and seller, including any issue of shipment arising from the order.
Our shop only responsible on arranging payment or place order.

We will confirmed received once the tracking number shows delivered to destination address.

If the seller has sent the wrong items, we will provide free service for the customers to recover losses from the sellers. The final amount of compensation is up to the sellers, we will not be responsible for paying the full amount or making up the difference.

Please be aware of the risk before place order. We will try our best to resolve the matter in case of any issue but are not responsible for any damages or losses incurred.